Georges Mamàn
Price range: $800-5000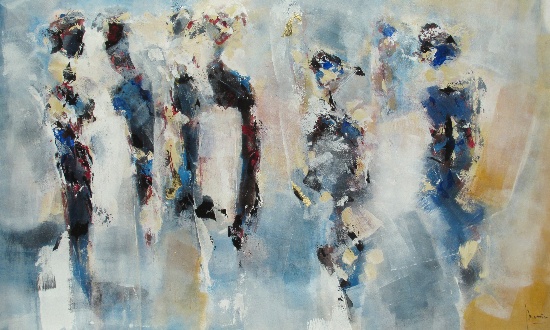 Prominade by the sea
Prominade en bond de mer
36x60 mixed media on canvas
$5700.00
---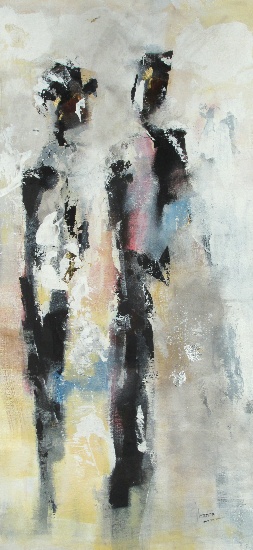 Children of Paradise
les enfants du paradis
24x52 mixed media on canvas
$3600.00
---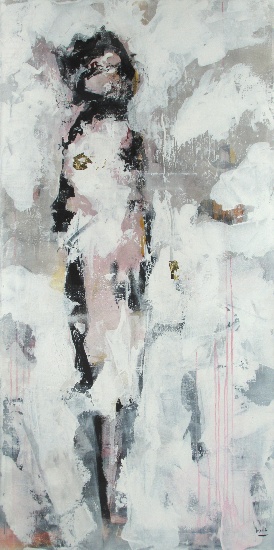 El Dorado
72x36 mixed media on canvas
$6500.00
---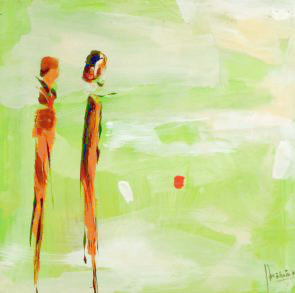 Portrait de ville variation 252
City portait variation 252
14x14" oil on canvas with gloss varnish
---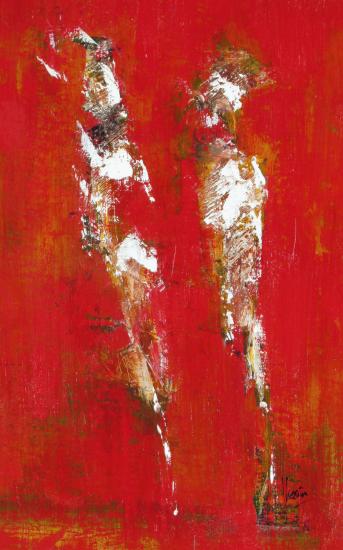 Singularly Plural 13
10x16" oil on canvas with spot varnish
---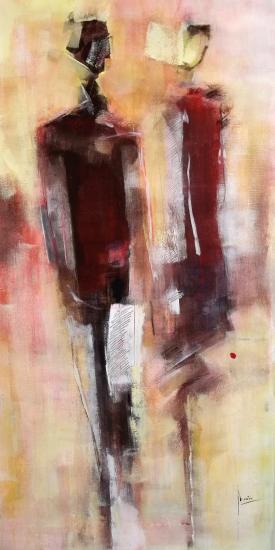 portrait de ville variation 351
City Portait variation 351
30x65" mixed media
---
---

Of Spanish decent, Georges Mamàn was born in Algeria in 1954. He now lives and works in Montreal. At a young age, Mamàn began painting and drawing. Even while completing his medical degree and later specializing in anesthesiology, Mamàn never left painting behind. Aftertaking time off to travel, he came to the realization that art was his true passion and decided to devote himself entirely to painting.By intertwining elements of abstraction and figuration, Mamàn creates what he describes as "city portraits." "I refer to the space I paint as a city," explains the artist, "because the term symbolises unity. I paint portraits of cities, of space, or groupings of people… The city is my chosen context; it is the pretext of my paintings. The human figure appears unexpectedly." Interestingly, the human shape always appears vertically in Mamàn's city portraits. "I made the conscious decision of always representing Man in the vertical position to show Him in action, in an urban context."

Mamàn's work is part of several public and private collections in France, Belgium, Germany, Canada and the United States.

EXHIBITIONS
2008: Keystone Gallery, Calgary, Canada
Westmount Gallery, Ontario, Canada
Bright's Gallery, Ontario, Canada
2007: Galerie Vendôme, Paris, France
Troisième rencontre internationale d'Art Contemporain, Espace Artevia,
Lorrez-le-Bocage, France
Galerie Vendôme, Paris, France
Troisième rencontre internationale d'Art Contemporain, Espace Artevia,
Lorrez-le-Bocage, France

2006: Galerie Cafmeyer Knokke, Heist, Belgium
Galerie Intemporelle, Metz, France
Galerie Studio 261, Montreal, Canada

2005: GalRi, Montréal, Canada
Art Shangai, China
Galerie ELV Honfleur, France
Galerie des Pyramides Port Marly, France
Galerie Intemporelle, Metz, France
Galerie Studio 261, Montreal, Canada

2004 Galerie Intemporelle, Metz, France
Galerie Racine, Barbizon, France
Galerie du Cadre de Vie, Cholet, France
Galerie Annie Wable, Lille, France
Banque OBC, Paris, France
Galerie 21, Tours, France
---

Previously sold works