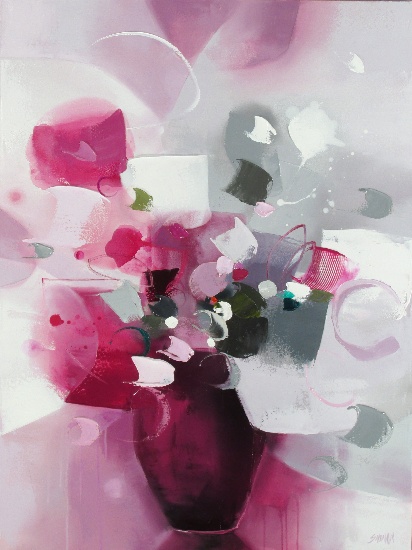 Salutations
40x30 acrylic on canvas
$2100.00
---

Deep in the sea
48x16
$1600.00
---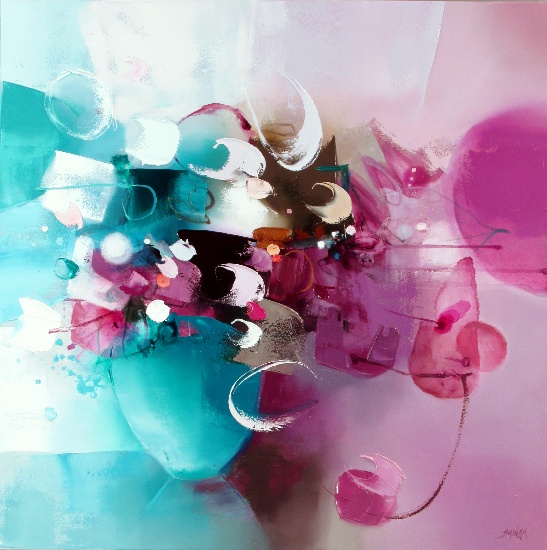 The color of breeze
36x36 acrylic on canvas
$2250.00
---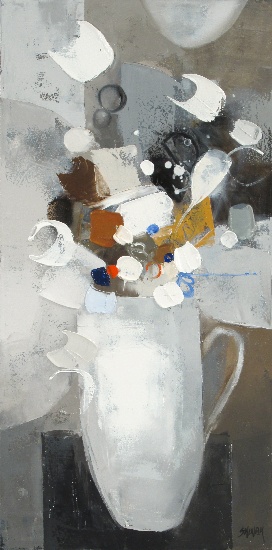 Winter lulaby
30x15 acrylic on canvas
$1100.00
---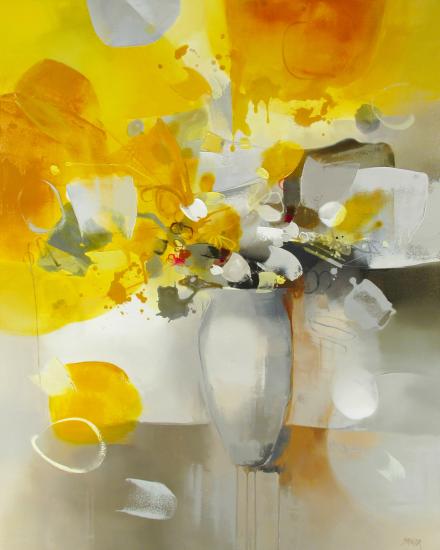 Great Spring
48x60" oil on canvas
---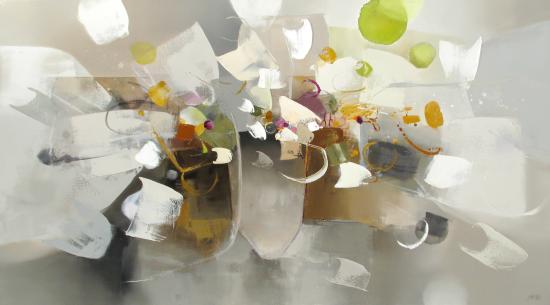 Joyful Winter
40x72" oil on canvas
---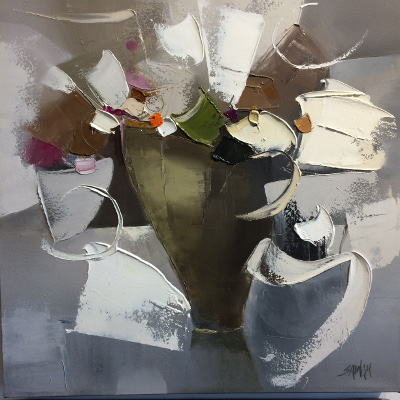 Ami
Friend
20x20" oil on canvas
---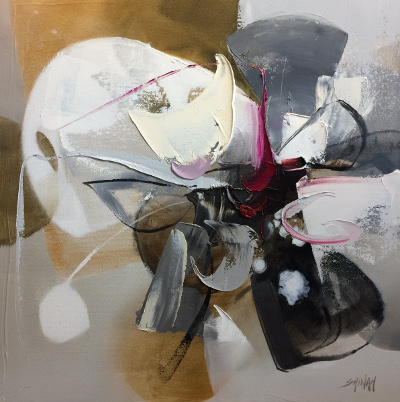 La lune qui rêve
The moon that dreams
20x20"oil on canvas
---
---
Talented in hand craft and drawing when I was a little child, I have never imaged my life without arts. I was still a little girl when I came to Canada, and my sentiment as an adolescent grew while I was experiencing new cultures and education in Montreal. I had no hesitation to join the Fine Arts program in Dawson College and was ready to take the path of creating my place within the art community when I graduated in Graphic Design from UQAM.

My aspiration for painting and my desire accumulated through my experience as a graphic designer. Then it had exploded when my father passed away. I needed some way to create a legacy. This led me to paint flowers as a metaphor for lifetime which is sometimes calm, energetic, mostly focused on love.

When I start to work, I initially painted on the floor. It's more conducive to accidents and the pigment flows to explore chance which gives the freedom. I usually let the movement flow on the canvas until I feel the flower itself is alive and blooming up on the surface. Then I start to add more performance to develop the emotions.
EXHIBITIONS

2015 Solo Exhibition, Gallery Stephen Lowe Art Gallery, Calgary, Alberta Group Exhibition, Galerie d'art Internationale, Quebec -
2014 Group exhibition, Gallery Stephen Lowe Art Gallery, Calgary, Alberta
2013 Solo Exhibition in Gallery V, Montreal, Quebec -
2007 Design Project in Japanese Contemporary Art Festival, Heyri Art Korea
2002 Graduation Exhibition at UQAM, Montreal, Quebec
EDUCATION

1999-2002 Major in Graphic Design, Université du Québec à Montréal,

1997-1999 Major in Fine Arts, Dawson College, Montreal
ASSOCIATION

Member of Korean Artist of Quebec, Canada

---

Previously sold works