Linda Laflamme
price range 800-4000
"La Grande Ourse"
40x60 mixed media on canvas
---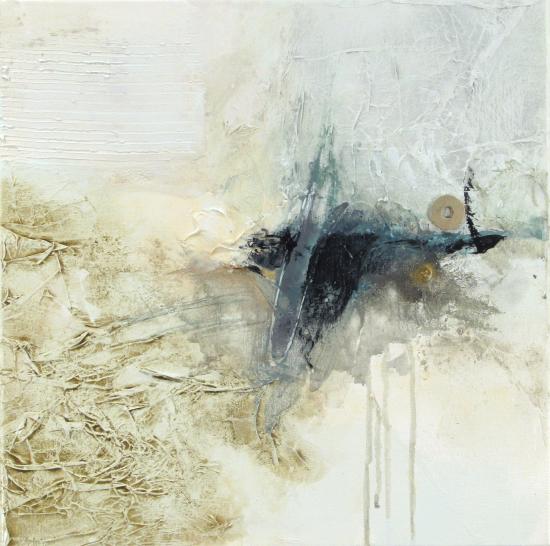 O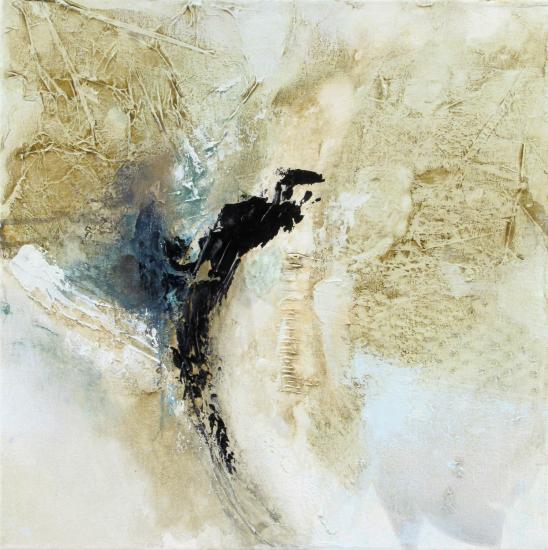 O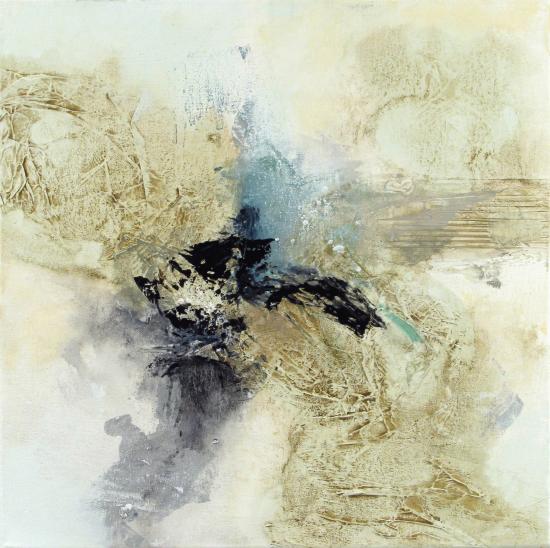 January Morning I II III 16x16" each
---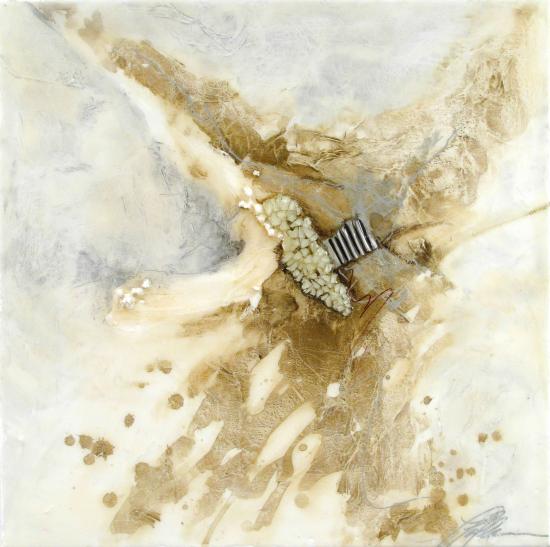 Zephir
20x20" mixed media on canvas
---
---
Born in Montreal
Linda Laflamme draws her inspiration from nature and the inescapable passage of time, exploring this subject through abstraction and mix-media. Luminous shades are applied in transparency over heavily textured surfaces, resulting in an experience that is at once tactile and visual. Through these different applications of paint, figures, objects and landscapes tend to emerge.
Always conscious of the environment, Laflamme is unafraid to incorporate fragments of glass, paper and other recycled items to her work in order to pay homage to Mother Earth. These everyday objects, sprinkled across the surface and coated with a palette inspired by precious metals, glisten under a lustrous coat of varnish. The beauty and quality of Laflamme's work is sure to attract the viewer who will want to discover its every detail and nuance.
---
Recently sold works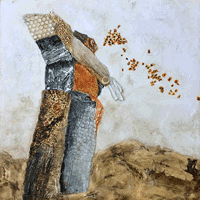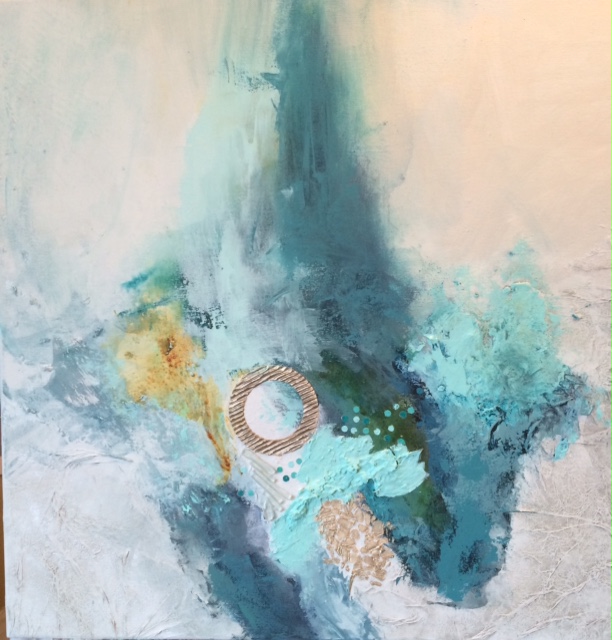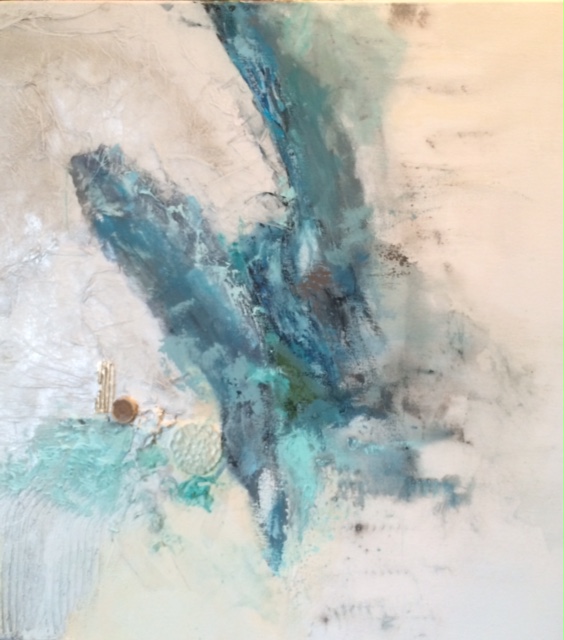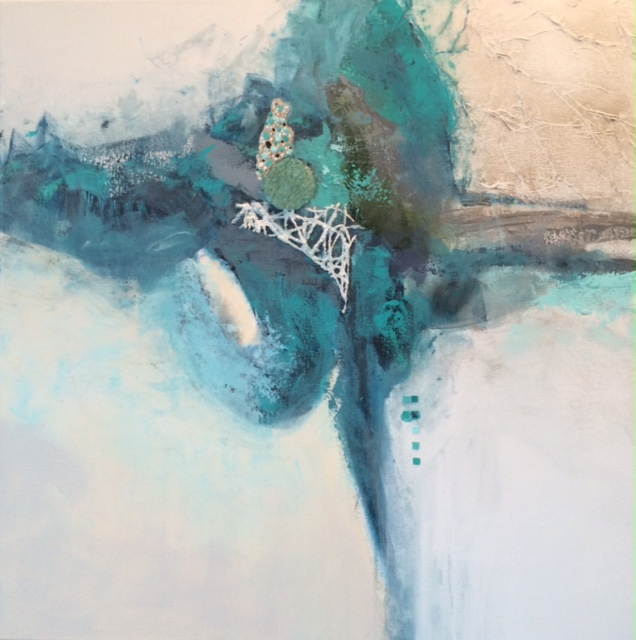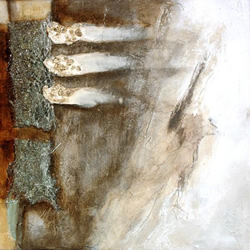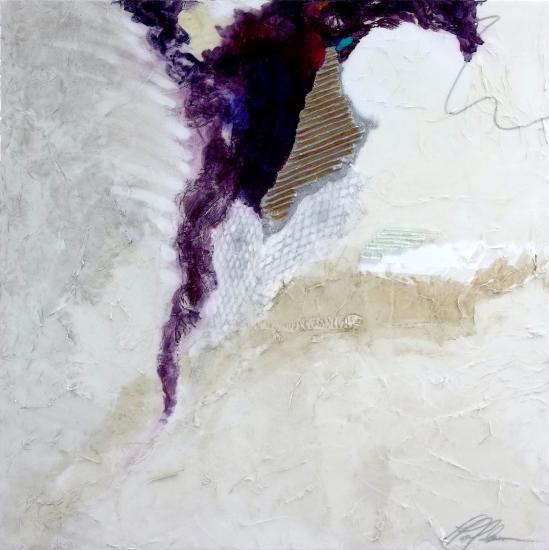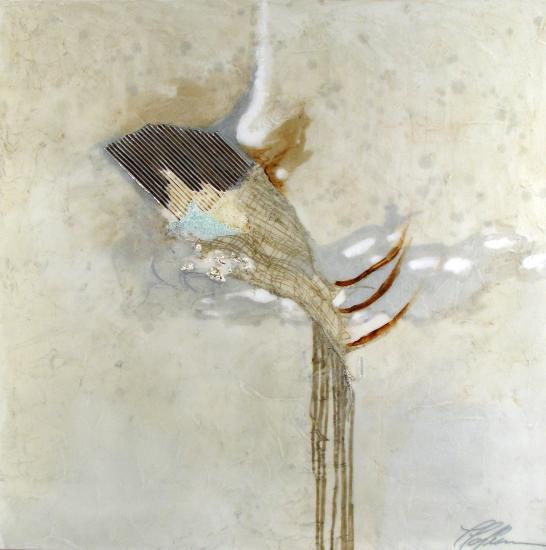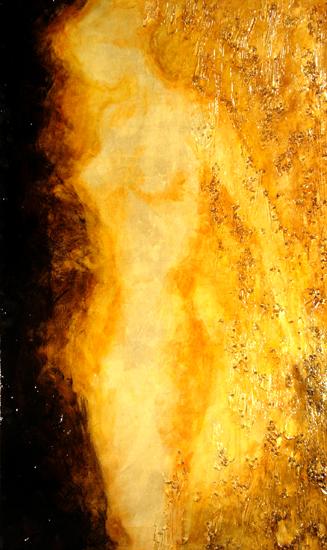 ---