Stefan Galvanek
Price Range 650-4000
---
Urban Landscapes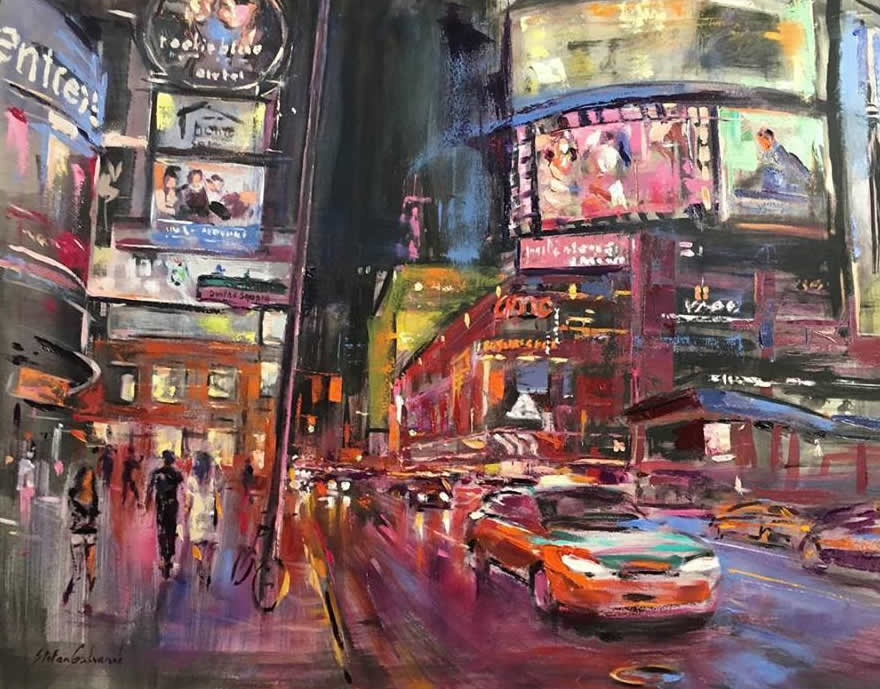 Heading out
40x30 oil on canvas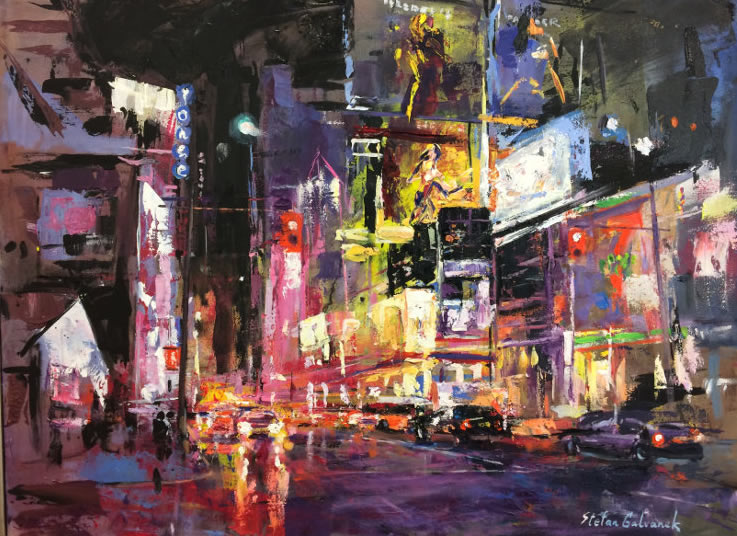 Heros of Yonge St
40x30" oil on canvas
---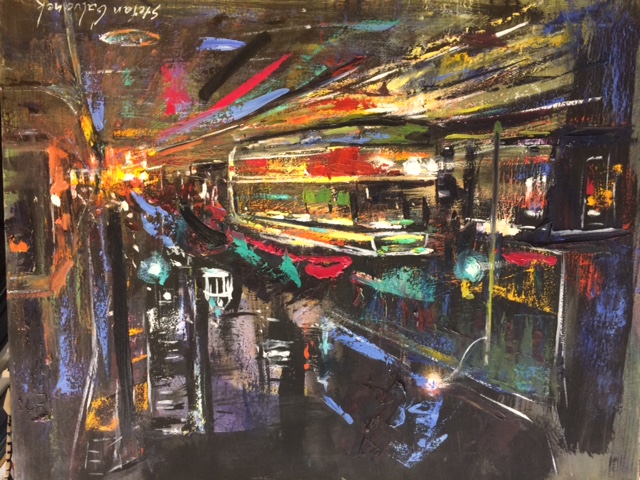 Into the night
oil on canvas 24x20"
---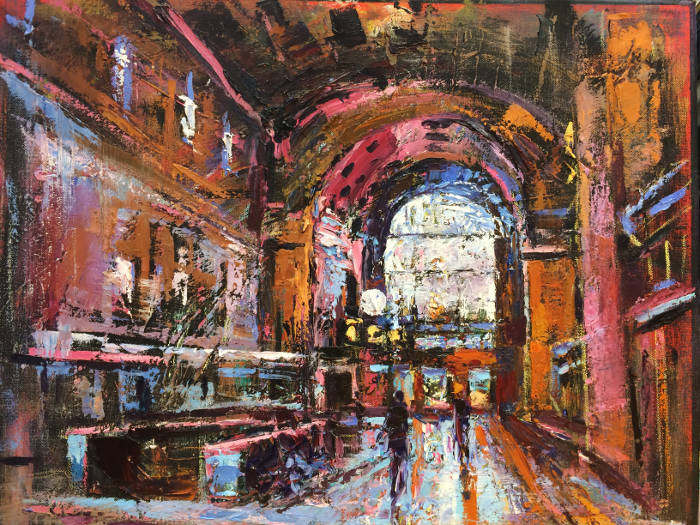 The Great Hall
16x20 oil on canvas
---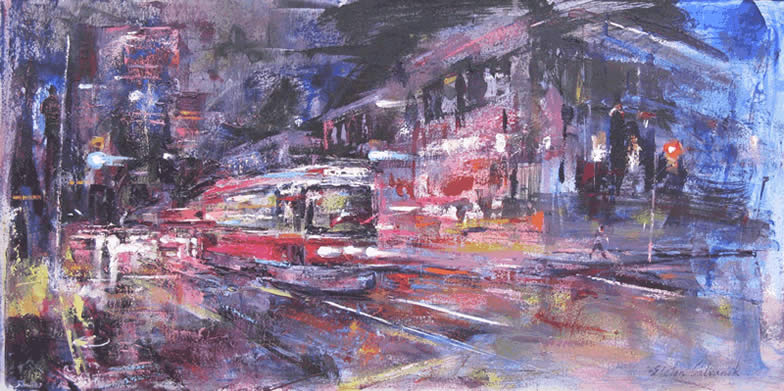 Night Rider
24x48" mixed media on canvas
---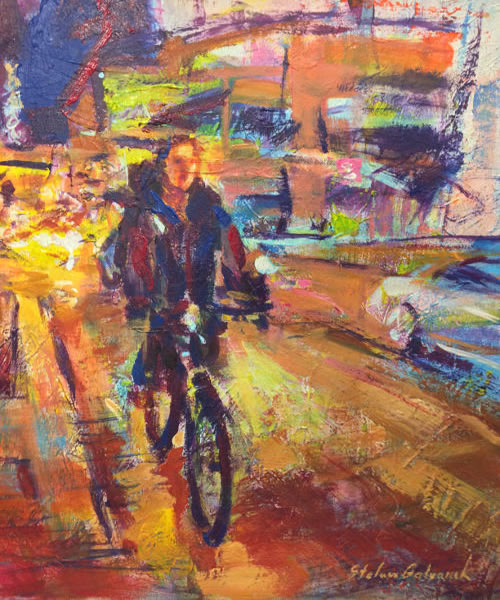 Riding Downtown
20x24" mixed media on canvas
---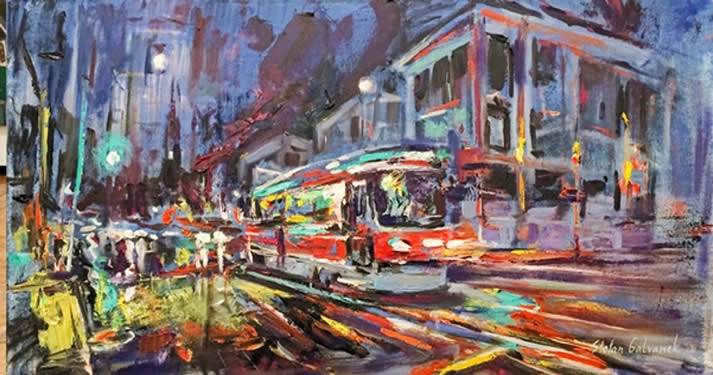 All Night
36x18" mixedmedia on canvas
---
Nature Landscapes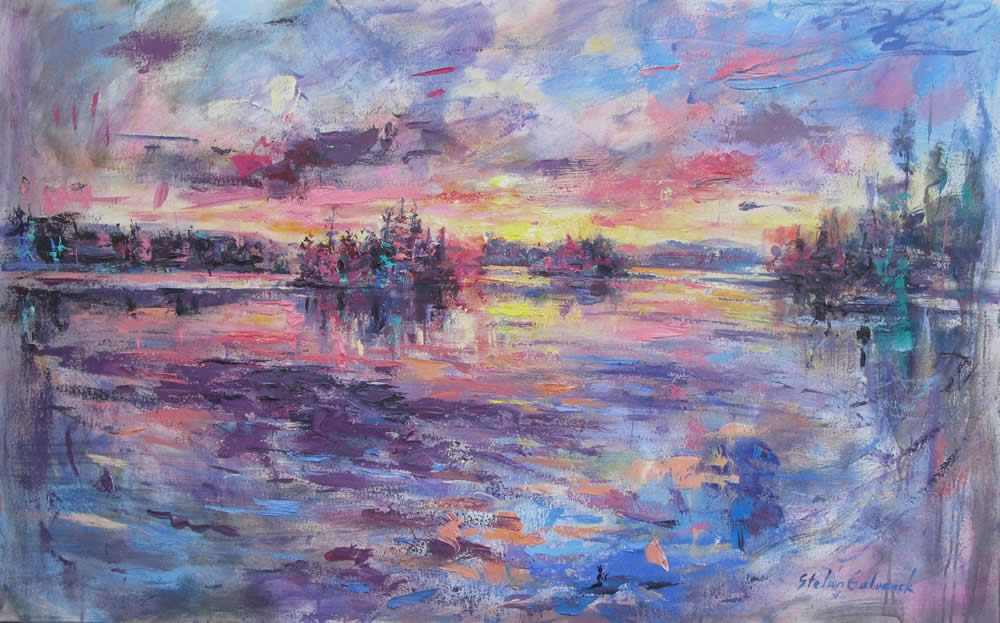 31 mile lake
oil on canvas 30x48"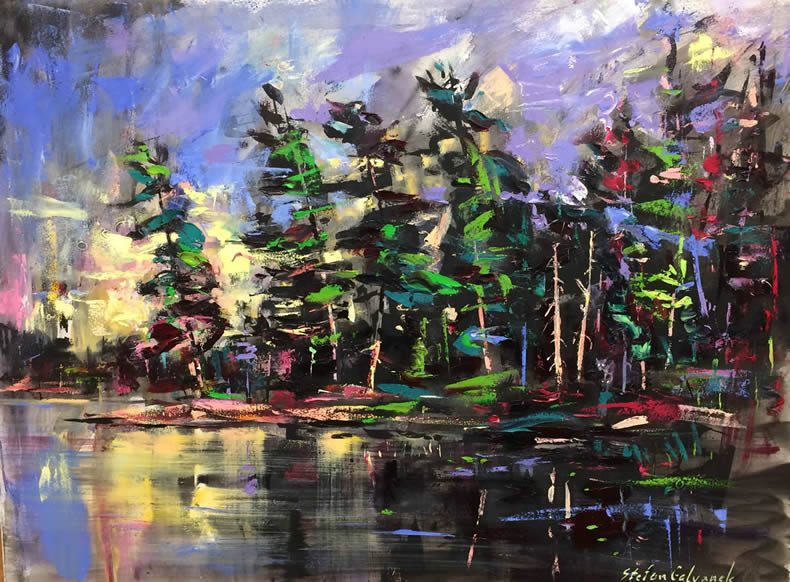 40x30 mixed media on canvas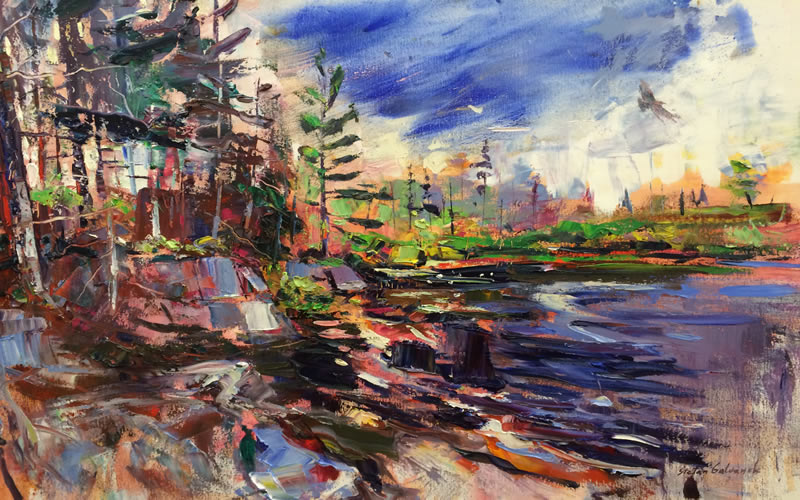 After the Rain 2
48x 36" oil on canvas
---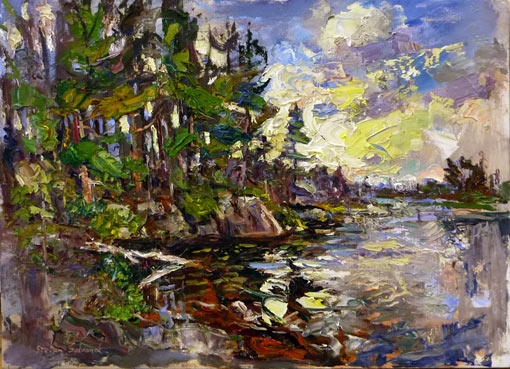 Lake Land II
oil on canvas 40x30"
---
Stefan studied sculpture at the School of Applied Art and Design in Europe (Slovakia) where he worked in clay and stone. After moving to Toronto he continued his education at the Ontario College of Art. He is a member and past elected officer of the Ontario Society of Artists, and teaches drawing and painting at George Brown College and the Stefan Galvanek Fine Art School and Studio in Toronto and Parry Sound.
---
recently sold works