Bauçan
Price range: $1000-10 000
---

De la nuit jusqu'à la fin du jour
From the night until the end of the day
50x18" acrylic on canvas
---
---
---
Vagabond of images, music and words, the artistic approach of Bauçan is one of the trees and the wind, the sun and the mountains. Each of his paintings a fruit, sometimes sweet, sometimes bitter, feeding the eyes and the heart of the viewer. He see's himself as a mystic trapeze artist wanting to go round the world by walking on electrical wires and on women's hair…
Born Francis Breton in Montreal 1968, he has established gallery representaion in Canada, France, Germany USA China and Japan.
Self-taught, Baucan left college to dedicate himself to his art. In his twenties, he founded with Luc Courchesne the group of artists "Le Cénacle de l'Étendard", who edit and publish poetry books. He wrote and published with them two books as well as participated in many collective works with other poets that have also been published. Inbetween poetry readings, he recorded an album under an independent label and produced a short-cut movie "Le chat a fait de moi un oiseau" with Éric Francoeur as leading man and Jean Cotonnec as cameraman.

Ever eager for adventures, he explored the Baffin Island and hitchhiked across Canada. At 24 years old, during his first trip to Europe, his paintings were exhibited at an art gallery in Pont-Aven, Brittany (where Gauguin once lived). Over the years, his paintings were also exhibited in various galleries in Bordeaux, Dinard, Nantes, Nice, Paris (France), Brussels (Belgium), Cologne (Germany), Kyoto (Japan), as well as in Texas and Chicago in the U.S.A, and in Calgary, Toronto and Montréal Canada…

At 26 years old, he invented and constructed a 35mm antique-looking camera, made out of paper. After having sold his invention to the Wrebbit Corporation, he travelled for three years, from theCzech Republic to North Africa.

In 2014, after living and painting during more than 10 years in Thailand, he moved to China and the adventure continues.
---

Previously sold works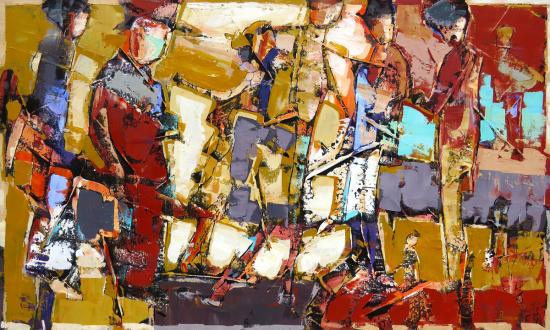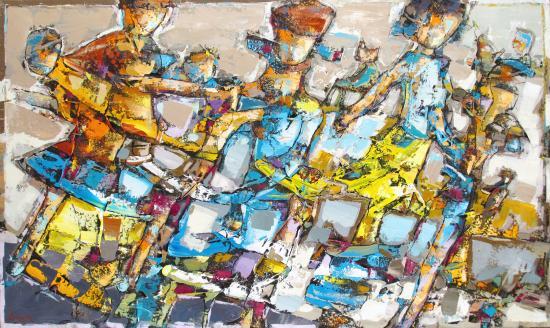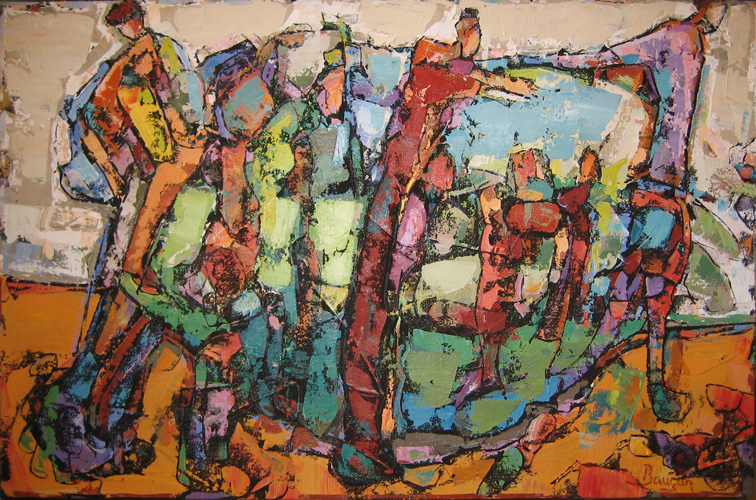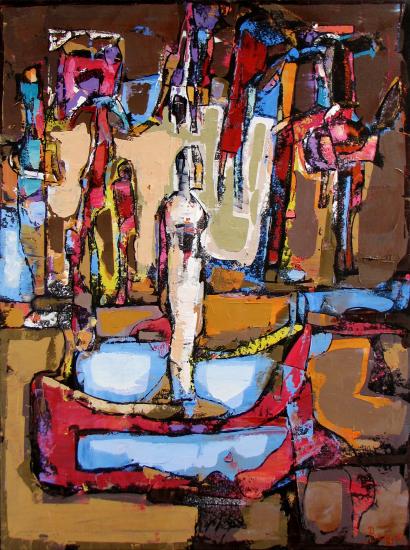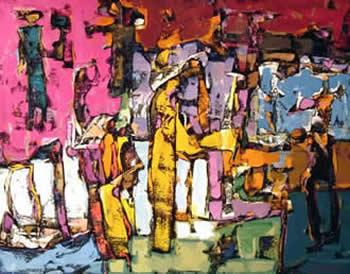 ---